Which umbrella should I buy, and how can I take care of it properly? In our range, there are many different umbrella models designed to meet various needs. On this page, we introduce you to the different types of umbrellas – there is certainly a perfect umbrella for you! At the same time, we want to show you how to properly care for your umbrella to enjoy it for as long as possible.
POCKET UMBRELLA OR STICK UMBRELLA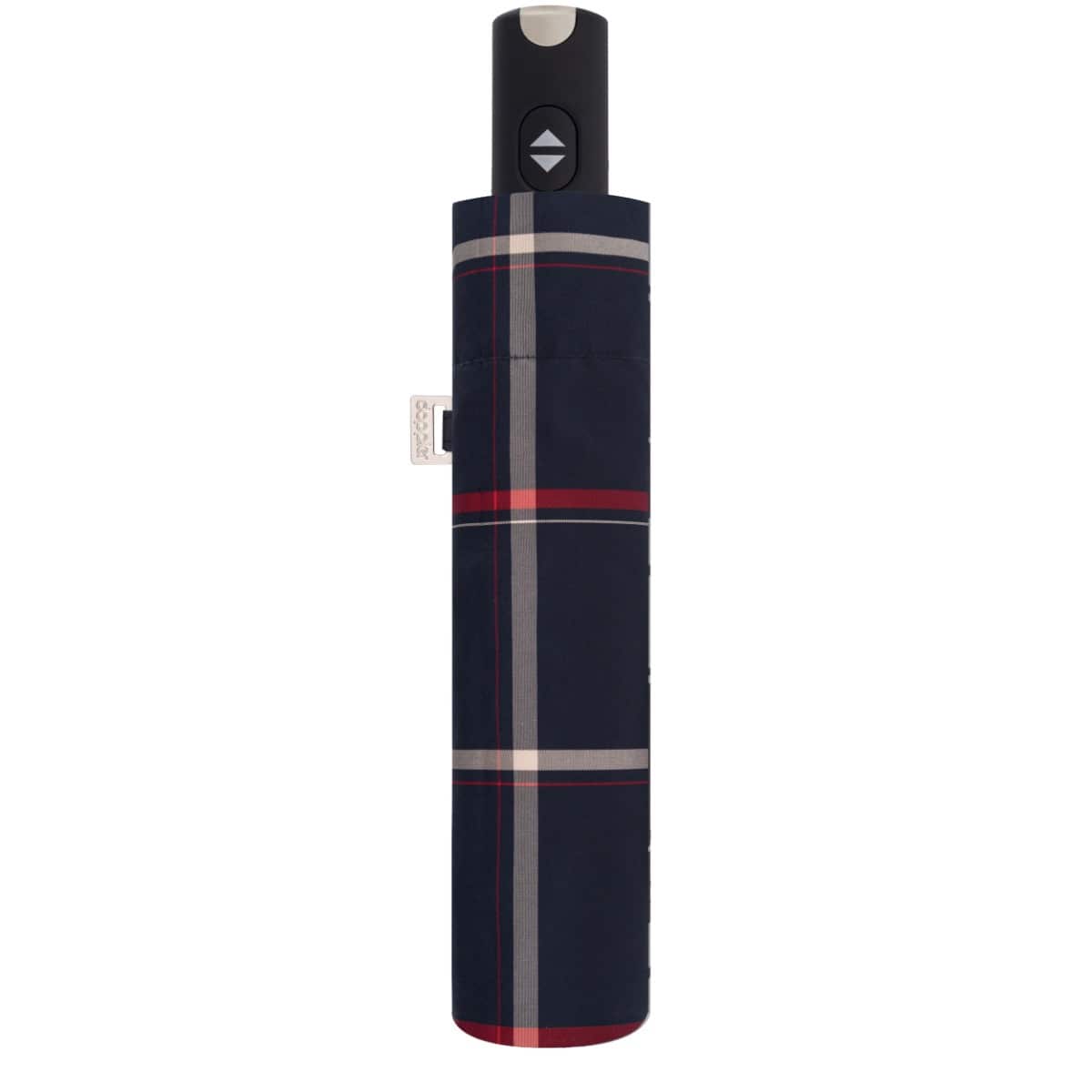 The pocket umbrella, due to its compact size, is usually easy to stow away and can be taken anywhere in a bag, backpack, or suitcase. Its smaller size also makes it lightweight and inconspicuous. Therefore, the pocket umbrella is ideal for use at any time, especially during a light rain shower.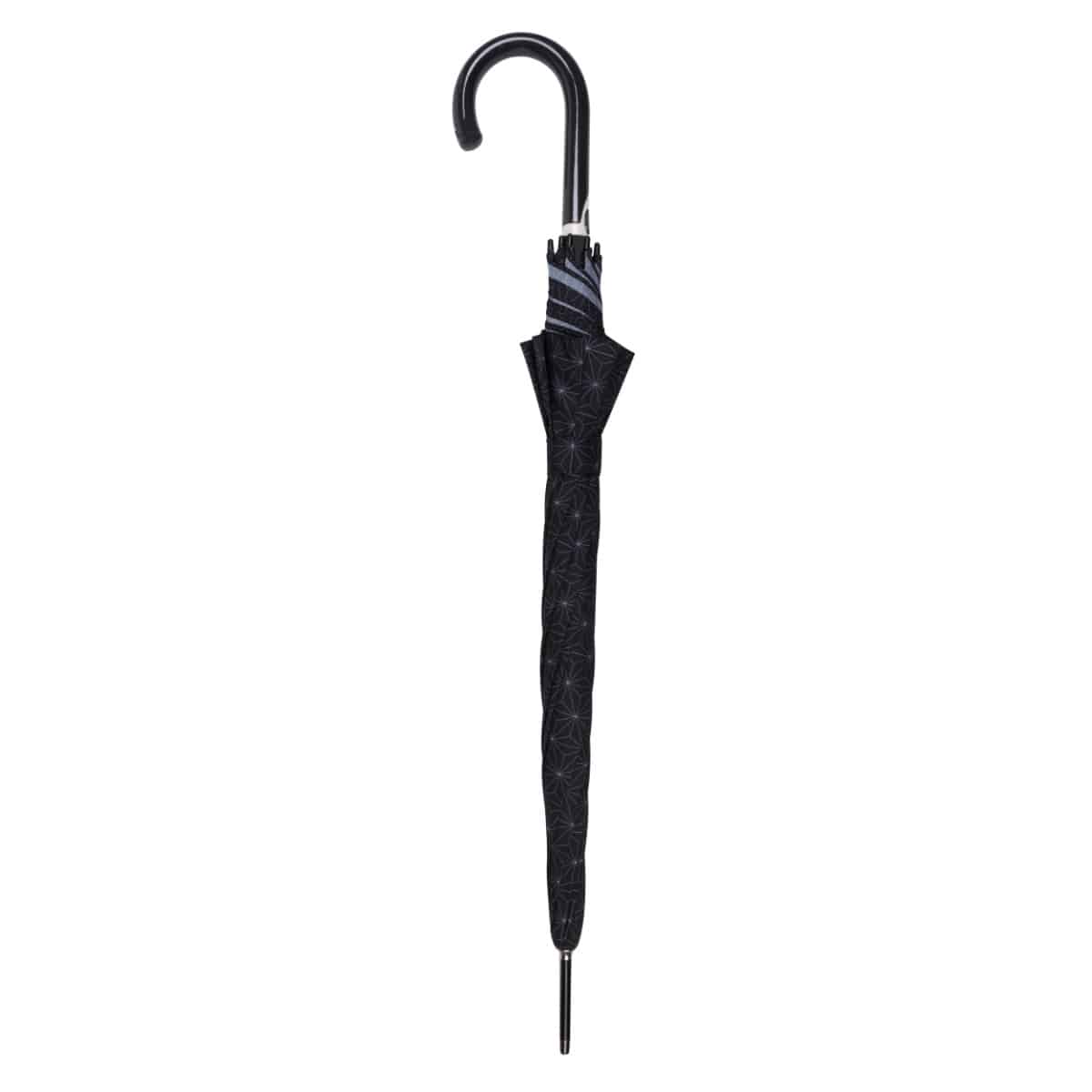 The stick umbrella, also known as the long umbrella, is, on the other hand, well-suited for heavy and prolonged rain showers, as its canopy is larger, providing more protection. During gusty winds, the walking umbrella is the right choice, as it can better withstand the wind load due to its increased number of ribs in the canopy.
Manual
Manual opening and closing of the umbrella by hand.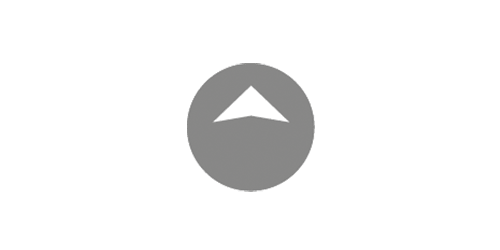 Automatic
Opening the umbrella with the push of a button, but closing it manually by hand.
Open-Close-Automatic
Opening and closing the umbrella with the push of a button.
FUNCTIONALITY AND CHARACTERISTICS
You are looking for an umbrella that is as lightweight as possible? Then our zero and Fiber pocket umbrellas are the perfect choice for you. In their development, special attention was given to using extremely lightweight materials such as fiberglass and aluminum to keep the weight as minimal as possible while still providing sufficient protection against rain.
Robust and stable umbrellas
You value a sturdy umbrella that can withstand strong winds? Then our Carbonsteel umbrellas and our Fiber Magic Superstrong are the best choice for you. The high stability of these umbrellas is achieved through the use of high-quality and robust materials such as carbon, steel, and aluminum. All models have been tested for their resistance in a wind tunnel at 120 km/h.
zero XXL
The most important aspect for your umbrella is that it can accommodate two people comfortably, and the canopy is as large as possible?
In that case, our Zero XXL is the perfect choice for you, boasting an impressive diameter of 130 cm. This umbrella provides maximum protection from the rain for two people.
Small umbrellas, that fit into every pocket
If you want your umbrella to be closed as small and slim as possible, allowing for quick and convenient storage in almost any bag, then the following models are suitable for you: Carbonsteel Slim and Fiber Handy. Both umbrellas are very slim when folded, making them easy to carry in any briefcase or small handbag. Due to their lightweight design, they are barely noticeable. The Carbonsteel Slim, known for its stability despite its flat format, is a top seller in board-shopping for international airlines and can be found in numerous duty-free shops.
Umbrellas for kids: Even the little ones among us shouldn't constantly get wet on exploratory journeys in bad weather. To avoid that, we offer umbrellas specifically designed for children.
These umbrellas should, of course, not be overly large or heavy. That's why our kids' umbrellas have been developed explicitly with their needs in mind.
The most effective and quickest method is to let the umbrella dry while it is open. Allow the entire umbrella frame to dry to prevent dirt and rust. Avoid using additional heat sources during drying, as they can damage the material.
To fold the umbrella as neatly and wrinkle-free as possible and to store it in the umbrella cover, the fabric of the umbrella should be pulled outward between the ribs and placed to the left around the umbrella.
Using the protective cover
The function of the umbrella cover is often underestimated, especially in the case of pocket umbrellas. It protects against unintended moisture when the umbrella is stowed back in the bag while on the go. It also prevents the canopy of the umbrella from wearing out at the top of the ribs, ensuring a long lifespan.
If a stain appears on your umbrella despite all precautions, you can remove it with a damp cloth and then let the umbrella dry thoroughly. When cleaning, avoid using coarse brushes or sharp cleaning agents to prevent damage to the waterproofing of the umbrella canopy.