Umbrella advisor - which umbrella fits me?
We have a wide variety of umbrella models in our assortment. It's not always easy to find the right umbrella. On this page we will introduce you to our different umbrella types – from which there is certainly a suitable umbrella for you!
 
Choose between a pocket umbrella and a stick umbrella
First of all, it's important to decide whether a pocket umbrella or long umbrella is best suited to your needs. The pocket umbrella, due to its small size, is easy to stow and lightweight, meaning it can be taken anywhere in a bag. In a light rain shower the pocket umbrella can be optimally used.
The long umbrella, on the other hand, is best suited for heavy and long-lasting downpours, as the canopy is larger and thus offers more protection. With gusts of wind, the long umbrella is the perfect partner. It is better at withstanding wind loads, due to a higher number of ribs in the canopy.
Once you have figured out if a pocket umbrella or long umbrella is right for you, then you 
Feather-light pocket umbrella
---
Are you looking for an umbrella that is as light as possible? Then our Zero models are the perfect choice for you. With these umbrellas, highly lightweight materials such as fibreglass and aluminium are used to achieve the low weight.
Here are our lightest umbrellas in the range:
1. zero,99
Lightest pocket umbrella from doppler

Weight: 99 g

Length closed: 21 cm

Manual opening mechanism
2. Fiber Havanna
Weight: 140 g

Length closed: 22 cm

Manual opening mechanism
3. zero*magic
Lightest umbrella with automatic open-/ close mechanism

Weight: 176 g

Length closed: 26 cm

Open and close with just one press of a button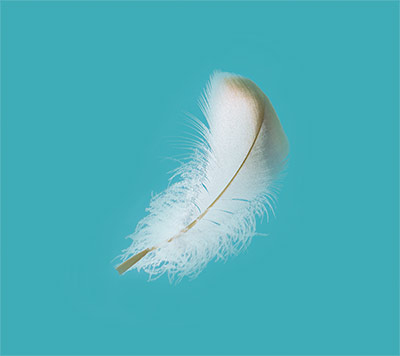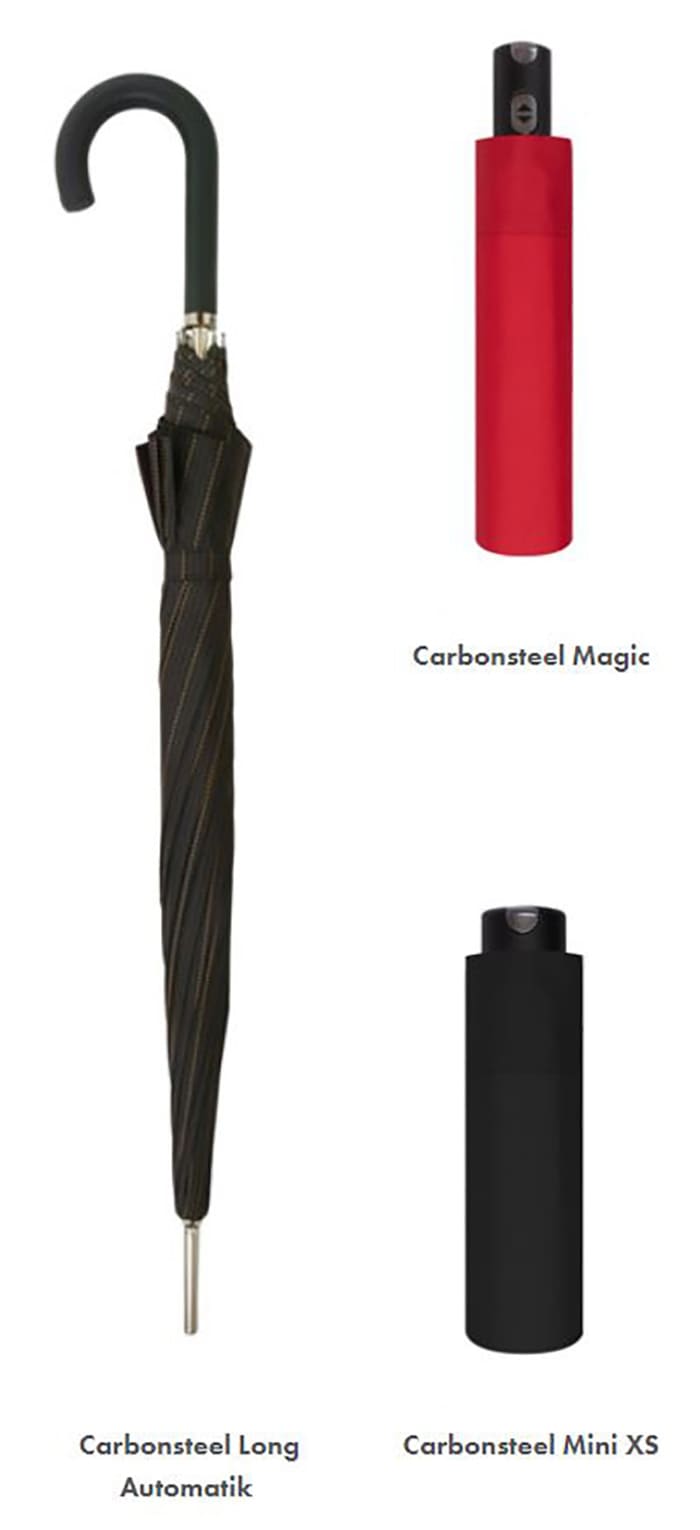 The most stable umbrellas - wind tunnel tested
---
Do you value an umbrella that can withstand a gust of wind? In that case, our Carbonsteel umbrellas are best suited for the job. All tested in the wind tunnel at up to 120 km / h. The stability of the umbrellas is achieved through the use of high quality and robust materials such as carbon, steel and aluminium.
1. Stick umbrella Carbonsteel Long Automatik
Diameter: 111 cm

Weight: 600 g

Noble stick umbrella
2. Carbonsteel Magic
Diameter: 100 cm

Weight: 312 g

Closed length: 29 cm

Our most robust pocket umbrella that can be opened and closed automatically
3. Carbonsteel Mini XS
Diameter: 92 cm

Weight: 256 g

Closed length: 18 cm

Highly resistant pocket umbrella with a manual opening mechanism: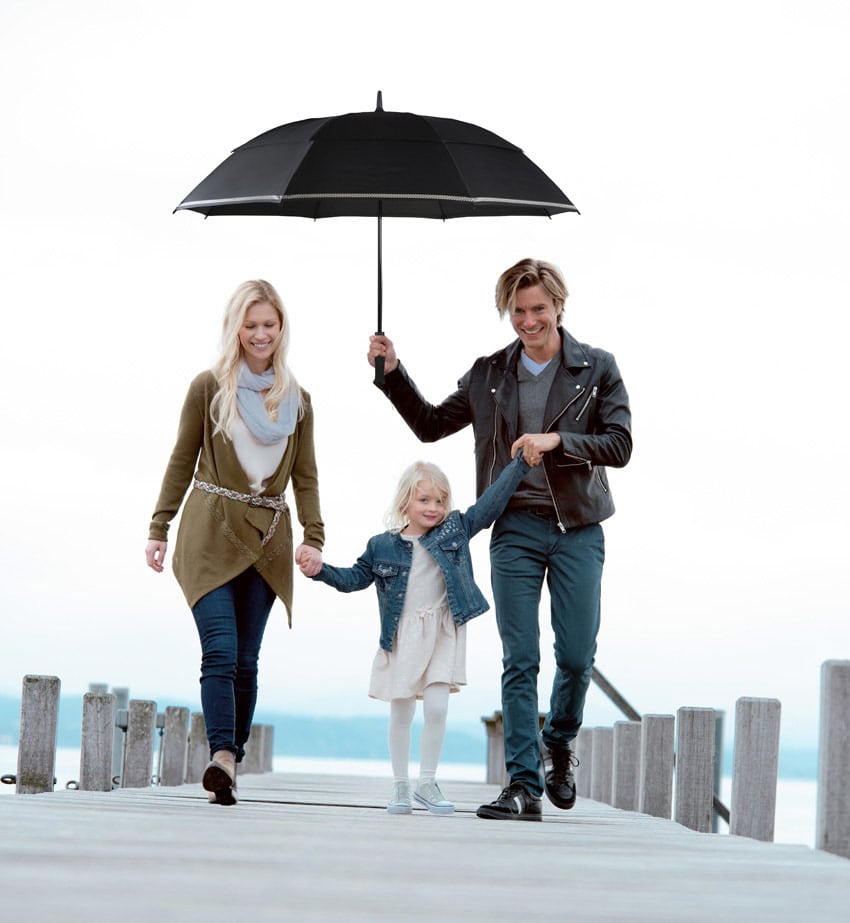 Umbrellas with oversized canopies
---
Is an umbrella that is able to accommodate two people or has a large canopy diameter important to you when choosing your perfect model?
In that case, our pocket trekking umbrellas (diameter 121) or our Golf Blackstar umbrella (diameter 130 cm) models are the perfect options for you! .
Both models use high-quality fiberglass to reduce the weight as much as possible without sacrificing a pleasantly large canopy.
So also a walk in the rain with the dearest person can be enjoyed, without being soaked.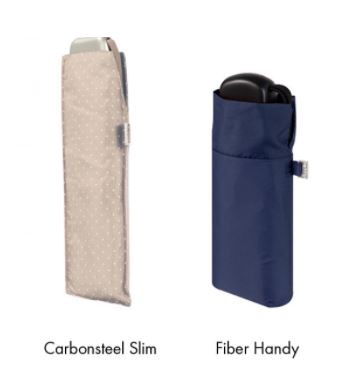 Umbrellas that fit in almost every bag
---
Your pocket umbrella should be as narrow as possible in its closed state, so that it can be stowed away lightning fast in every bag? Then the following models are the ones for you:
1. Fiber Handy
Closed length: 18 cm

Diameter 84 cm

Weight: 184 g
2. Carbonsteel Slim
Closed length: 22 cm

Diameter: 90 cm

Weight: 192 g

Tested in the wind tunnel up to 100 km/h
Both umbrellas are very lightweight and narrow in their closed states . Therefore, you can easily bring them along with you in any briefcase or small handbag, hardly feeling the extra weight at all.
The Carbonsteel Slim is a top seller in the board shopping of international airlines thanks to its stability despite its flat format and can be found in numerous duty free shops.
Classic umbrellas for men and women
---
A classic, elegant or simple umbrella for the lady or gentleman? No problem! Of course, we have the ideal umbrellas at hand:
For men: We offer stick or pocket umbrellas with subtle, dark patterns like the umbrellas of our series "Gents Printed"
For women: And as for the ladies, we have not only beautiful checker designs, but also colourful umbrellas in our assortment.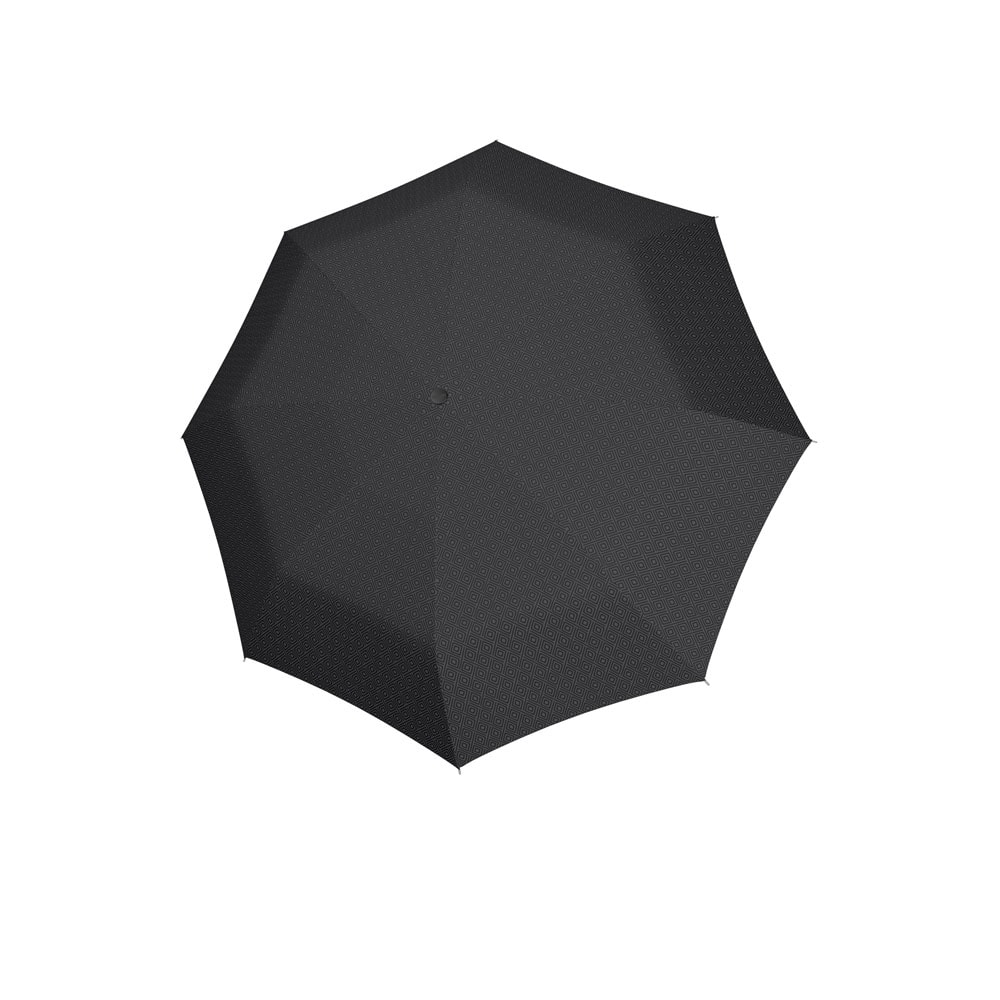 "Gents Printed" umbrella for men
"Woven Check" Umbrella for women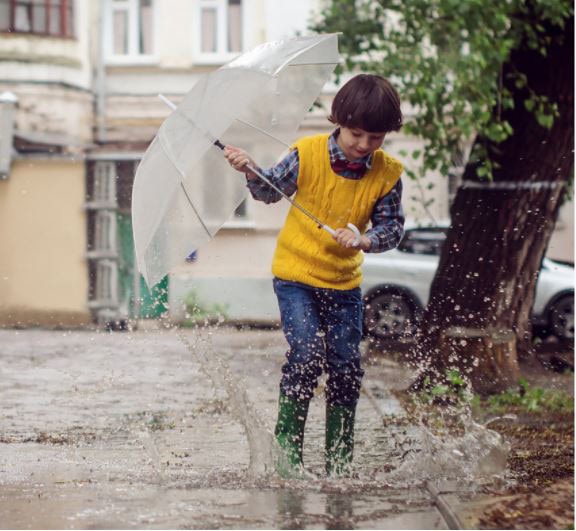 Umbrellas for children
Adults aren't the only ones in need of umbrellas. For walks in the rain, it's important that our little ones stay happy and dry. To avoid the kids getting wet, they should also be provided with umbrellas.
Of course, nothing overly big or too heavy. Our children's umbrellas have been especially developed for kids and therefore, are perfectly suited to their needs. And once again you have the choice between a pocket or long umbrella. The Kids Mini Reflex umbrella is equipped with reflectors, in order to provide additional protection for the children during times of difficult visibility. Additionally, it can easily fit into a schoolbag due its compact size.
Our children's umbrellas, with canopy diameters ranging between 79-86 cm, will shield your young ones from the rain. Offered in a range of kid-friendly motifs featuring cats, dogs, cars and horses.
Surprise your little ones with a doppler kids umbrella or choose them together. Either way, it will certainly be a successful gift!
You still have not found the right umbrella for you? No problem!
We will choose the perfect umbrella model together with you.
You can get free and non-binding advice by phone or e-mail:
Tel: +49 (0) 8571 9122-355
E-Mail: shop(at)dopplerschirme.com