Umbrella care instructions 
You have purchased a high-quality Doppler umbrella and want it to last as long as possible? 
Your umbrella will thank you if you consider the following points for proper care: 
1. Dry the umbrella 
Allow the pocket/long umbrella to dry sufficiently after use. The most effective and fastest way is to let the umbrella dry when stretched open. With pocket umbrellas, there is the additional option of just opening the closure band and allowing the umbrella to dry on its head. The umbrella frame should in both cases completely dry to avoid contamination and rust. When drying, do not use any additional heat sources, such as radiators or a hair dryer, as that can permanently damage the waterproof material. 
The completely dried umbrella can then be folded together, closed with the band and stowed again.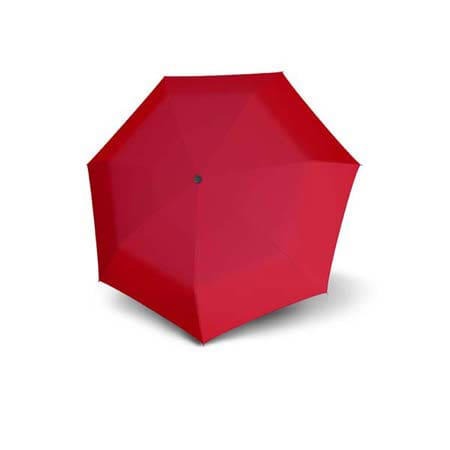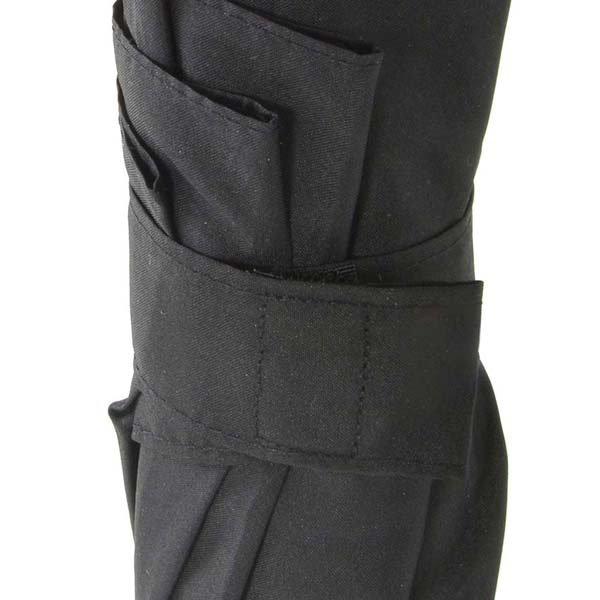 2. Umbrella folding : 
---
Depending on whether you have a pocket or long umbrella, the folding can prove to be more difficult. 
In order to assemble the umbrella as neatly as possible to be able to, once again, stow it into its protective cover, the umbrella fabric should be pulled outward during the folding process between the ribs and laid to the left around the umbrella. 
Once the umbrella has been carefully folded, the band can be easily closed without pulling or lashing. This avoids any damage to the cover and frame. 
3. Using the protective cover: 
---
The function of the protective cover is often underestimated, which is especially true for pocket umbrellas. Every pocket umbrella from doppler comes with a protective cover. The cover protects against unwanted wetness while traveling, when the umbrella is stowed away in the bag, and prevents the canopy from wearing off at the top of the ribs, thus ensuring a long service life. 
4. Umbrella cleaning
---
If a stain appears on the umbrella, you can remove it with a damp cloth and then let the umbrella dry again. 
Do not use coarse brushes or harsh detergents when cleaning. Although this removes the stain, the waterproof material of the canopy can be damaged. 
Whether you have an umbrella with an automatic mechanism, a children's umbrella or a transparent model at home, with the proper umbrella care, nothing can stand in the way of a carefree walk.